Montessori Bug Unit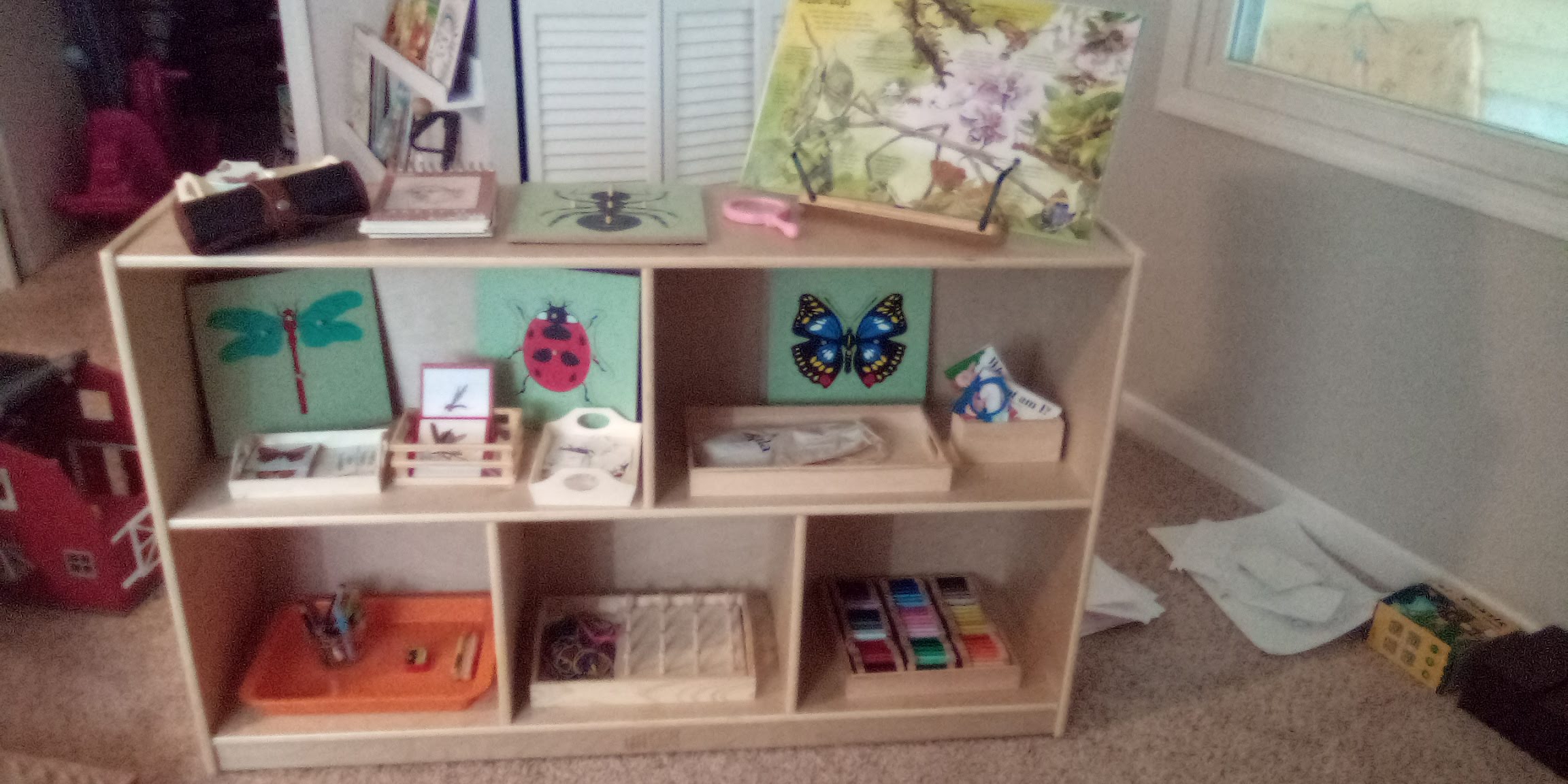 Parts of the Bugs!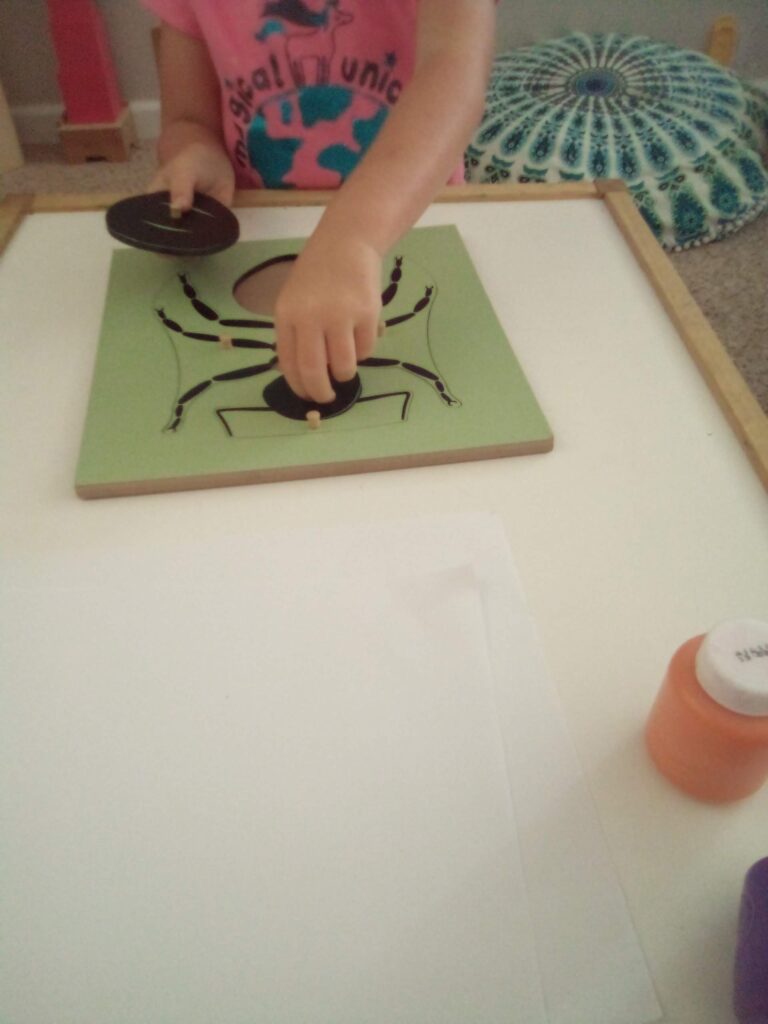 We used our Montessori puzzles to explore the parts of the ladybug, ant, dragonfly, and butterfly. The parts of the butterfly work overlapped with the Butterfly Unit. Both the three part cards and the puzzle were in the butterfly unit and still in use when we started our bug unit, so I left them on the shelf. We did not do three part cards for the other bugs in this unit this time around.
Types of Bugs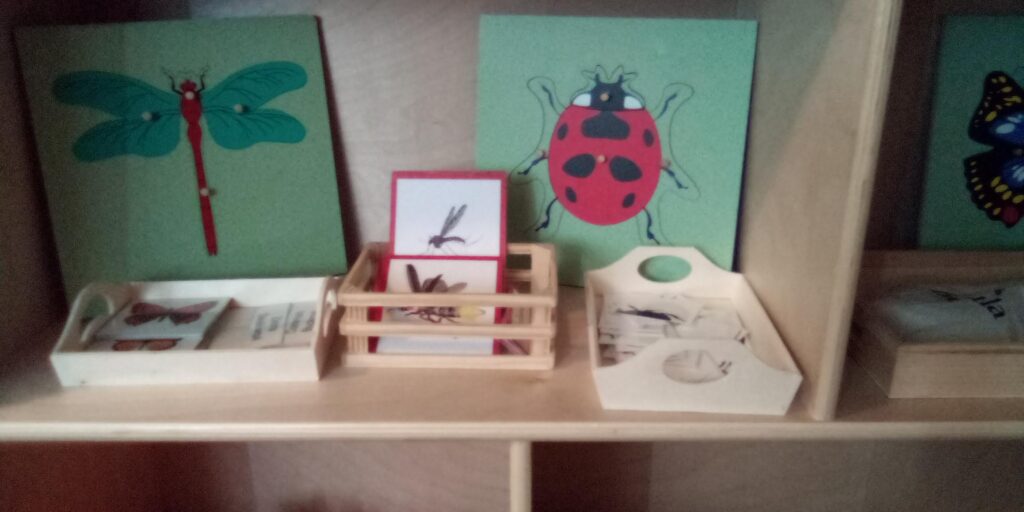 We used three part cards from Trillium Montessori's Bugs! Bundle. This bundle has Literacy, Math, and Science Resources. We haven't used much of it yet. The next time we have a Bug Unit we will be ready to use more of it!
1:1 Matching Work
We used matching cards for bugs that are quite similar to the ones from our butterfly unit from Eltern Von Mars .
Book: Big Book of Bugs Usborne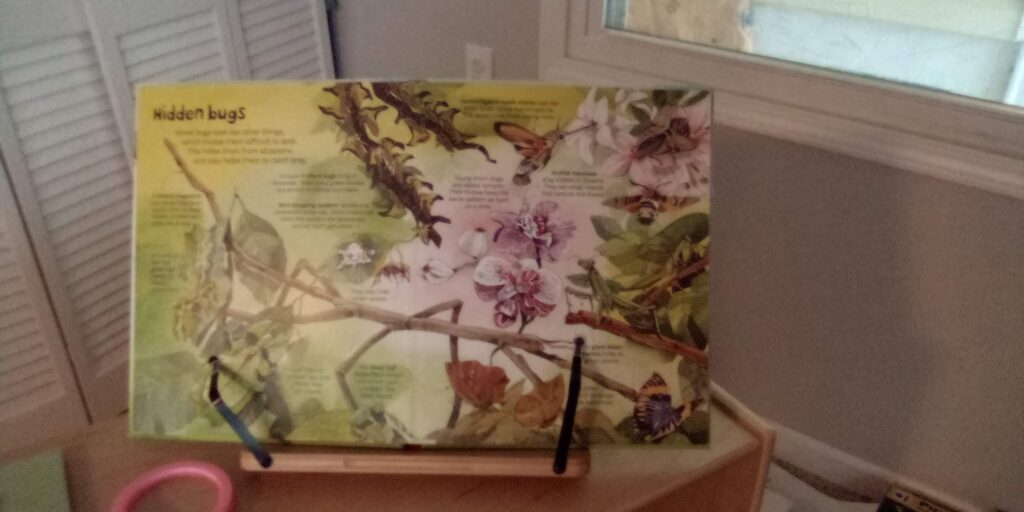 This book was a huge hit. The girls wanted it read over and over and over. It is so fun!
Explore
Explore bugs in our yard: grasshopper, crickets, spiders, ladybugs, butterflies, beetles, and praying mantis were commonly of interest in the yard.
Nature Journaling
We took time to nature journal different bugs we have seen this summer (as there was interest). We've enjoyed this on and off over the last couple of months.
If you enjoyed this post, you might love:
---