Montessori Inspired Tomato Unit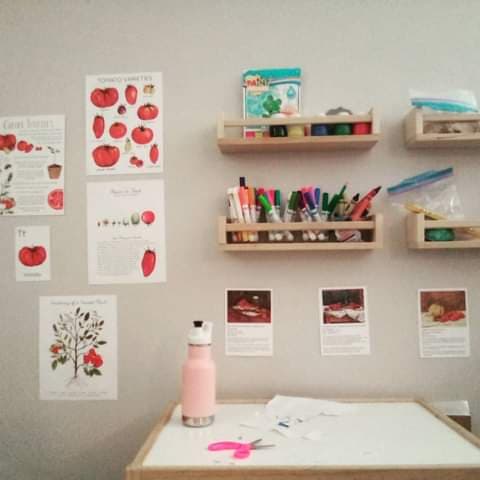 You guys. This year has been an unfortunate year for our tomatoes. It's been a different summer here weather wise. We had an extra hot end to July and an extra rainy time directly after to start August. Despite this, we have gotten a few tomatoes from our TEN plants. Maybe fifteen from our larger tomatoes and about the same (with some more coming!) from our tiny tomatoes. Our gorgeously healthy plants (going into late July) were started from seed a little later than what is ideal (the first couple months postpartum is not seed starting time lol!). Their fate shifted horribly after then end of July/beginning of August and they STRUGGLED (I may have basically fried them as well… oops!). Pests seems to be able to sniff out struggling plants a mile away. And we were blessed (ha!) with the ability to observe tomato horn worms, the parasitic wasps that lay their larva on tomato horn worms to eat them, and some little black caterpillars that I have not yet identified (trying to look at the bright side!). I think after all of this, a yield of 15 tomatoes is quite impressive. Our little tomatoes weren't impacted by this at all. They were essentially in a tiny green house with the green beans (did I mention that we accidentally planted these with our compost?)
The failed tomato garden gave us PLENTY to learn about and observe. You see, in the Montessori classroom, everything starts with the real thing and this tomato unit started this past spring when our oldest helped me plant the seeds indoors. She's had the opportunity to care for these tomatoes, learn about how to adjust for future crops, learn what pests are common for the tomato plants and watch the natural cycle of life for both the tomato plant and those insects. Now we are diving deeper on the shelves. Here's an overview of EVERYTHING we've done!
Practical Life
Plant tomato seeds (Spring 2020) – We planted together. I planted twice as much as we needed in case some didn't make it… almost ALL of them did this year!
Water tomato seeds (Spring 2020) – on going activity as interested.
Water and weed tomato beds (Spring and Summer 2020) – on going activity as interested.
Harvest Tomatoes (Summer 2020)
Prep bed for winter/Plant fall garden (To-Do)
We are letting our bed go fallow for now. I will pick the plants out and till the dirt to ensure we don't have a HUGE hornworm problem next gardening season. Little Miss will help with this!
Language
I found this beautiful tomato unit created by Steph Hathaway Designs on Etsy. It is VERY well done! It is Montessori Inspired so there are a few things that we didn't print out or that I set up differently than suggested but overall I highly recommend it.
3 Part Cards (Tomato Lifecycle)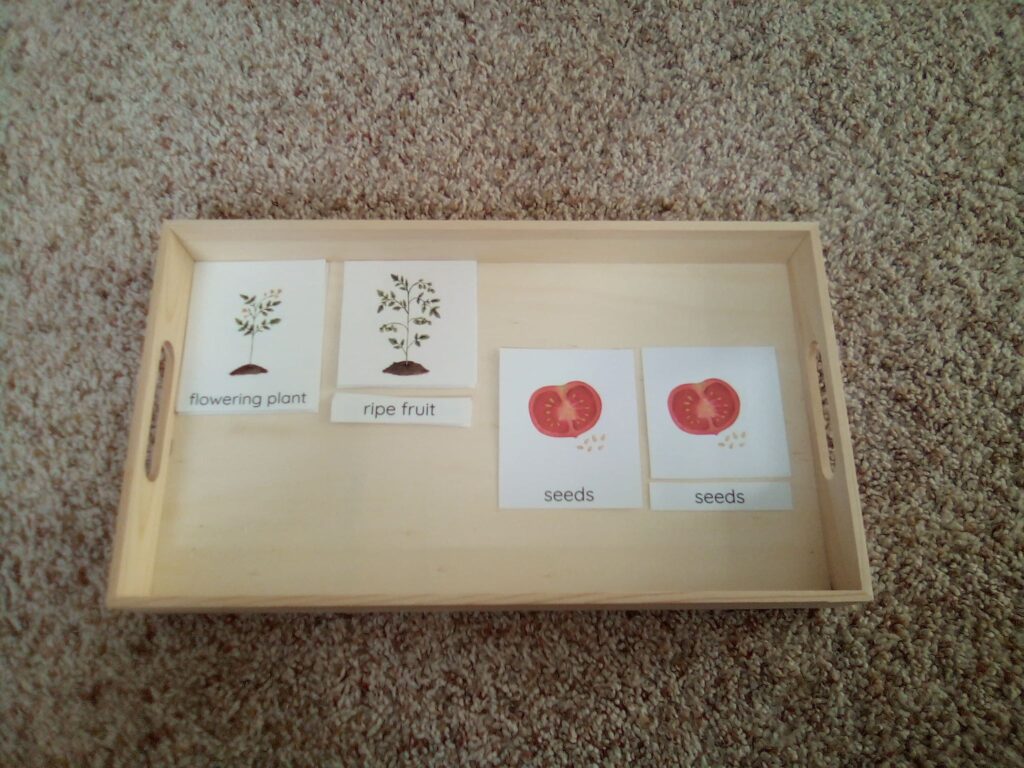 Matching Work – Types of Tomatoes
Lifecycle + Number Matching Work
Poetry – I LOVE intentionally including poetry on the shelves as a reading option. I have been printing out poems on cardstock to include in addition to poetry we may have on our bookshelves (Shel Silverstein's "The Giving Tree" has been a favorite lately.)
Tomato Facts – This was included in the tomato unit we grabbed but it wasn't requested often with our 3 year old to just read. It was good for me to read through and have fresh on my mind in case she asked questions.
In addition to this, we make our own tomato story from start to finish of our own gardening adventure this spring and summer. We have one that is loosely bound and one that we use for story cards.
Botany
Observation, hands on experience, nd language work have all been in this category as well. SO many activities overlap-especially in the Montessori homeschool classroom!
Exploring the Anatomy of Tomato Plants – We watched tomato plants grow ALL summer from seed to fruit and then die back in the fall. That said, when our three year old's interest peaked we actually still had some plants inside that I've struggled to harden off so they are a little experiment to see what I can grow with a mix of a little outside time and our sun porch. This allowed us to explore the anatomy of the tomato plant late in the season. For this activity, we just went on the porch and looked for
Zoology
We encountered some interesting creatures in our tomato beds (and general gardening journey as well). The most interesting (and destructive was the tomato hornworm. I've always heard that unhealthy plants (especially ones raised organically) are a magnet for pests. Seeing this in action this year was unreal. We had VERY healthy plants that we only had to pick aphids off of until after the heat wave followed by a ton of rain at once. After this our plants were struggling hard and shortly after we had caterpillar problems. We were gone a lot for a week and I missed the eggs. It can happen quick! But our gardening misshape made for some awesome science observations. We added to our shelves as well (see above).
Art
We incorporated art on our walls from Van Gough, Paul Gauguin, and Pierre-Auguste Renoir. As my daughter requested, I would read the text under each image and talk with her about the paintings. I left this piece very child led. To inclusion in the environment is enough exposure at this time. We do not want to make art boring for a 3 year old by requiring them to listen to random facts about beautiful paintings BUT we definitely want to supply information as they request it. All three paintings were a part of the tomato unit I purchased from Steph Hathaway Designs.
Books
This unit happened too fast and spontaneously to get books ordered with the delays in shipping right now so I opted not to purchase any BUT these are on my list to add to our library long term (especially if we do another tomato unit!). Anyone else's children's library growing exponentially? We LOVE to read over here.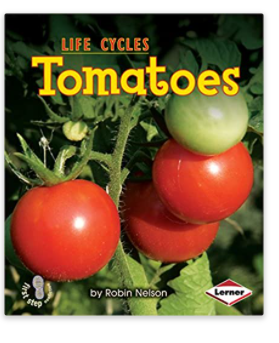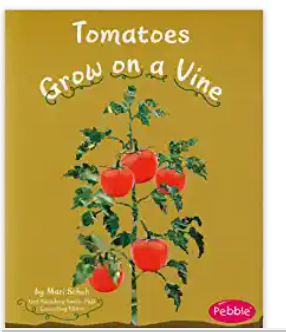 We had so much fun with our impromptu tomato study. The longer I follow the child, the more and more I fall in love with this philosophy of teaching.
---