Valentine Mini!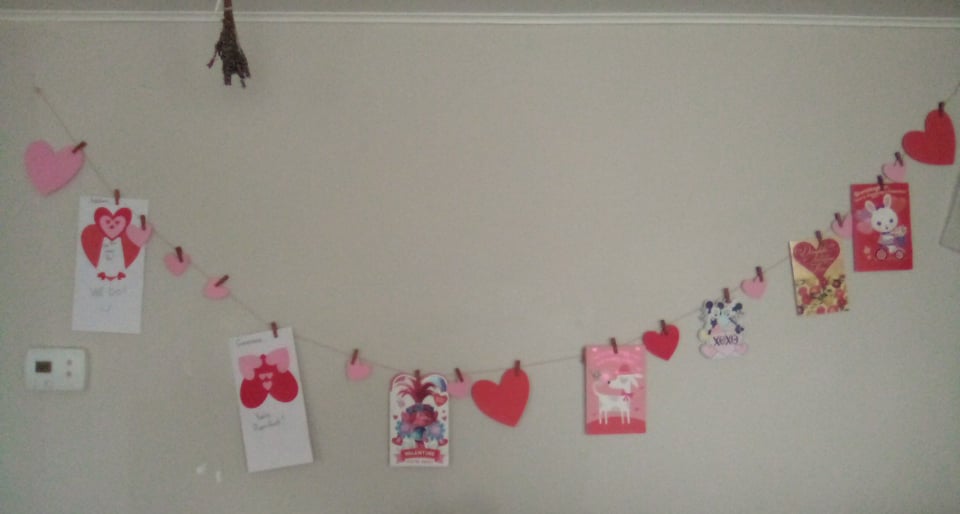 Initially I had planned to do a few little Valentine themed works but I found so many cute ideas that we had a full blown mini unit on our hands! We have had fun this week. We had Valentine themed works for math, writing, sewing, weaving, and practical life. Here's a little look at what we did:
Number Clip Cards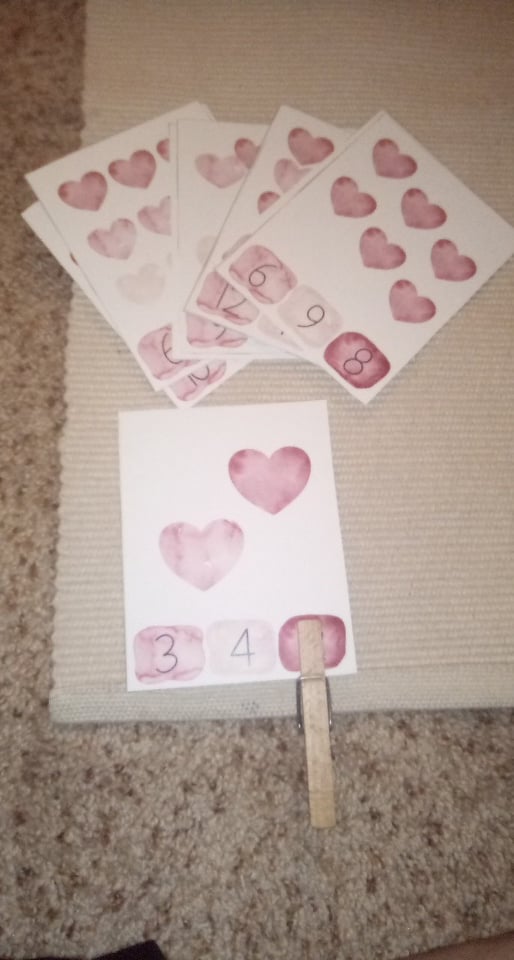 These number clip cards are so cute and were an instant hit. They definitely drew in my oldest to repeat this work more than once. She's getting better at number recognition.
Cards and Counters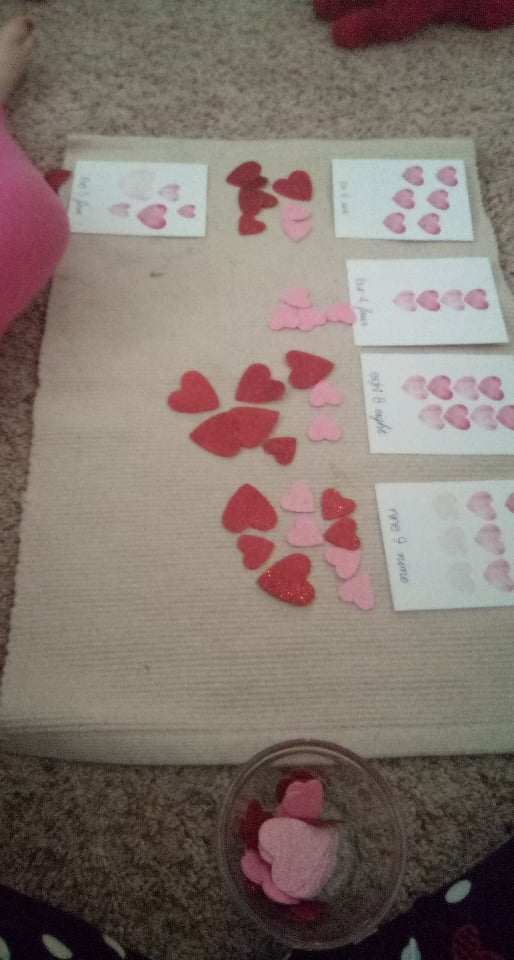 I paired some cute glitter hearts that my mother found at the dollar store with these adorable cards from Green Urban Creative. They were a subscriber freebie last month! I let my youngest play with these as well (she is two and my oldest is 4).
Heart Tracing & Cutting Tray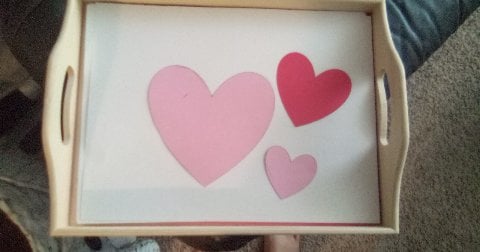 I laid out three pre-cut hearts in different sizes with paper for my oldest to trace and create with. She often chose to cut out her hearts as well. She gravitated towards this work for more than a week which is great for refining her pencil grasp and her movements for future writing. Train that hand while having fun!
Valentine Word Building Invite (Moveable Alphabet Invitation to Play)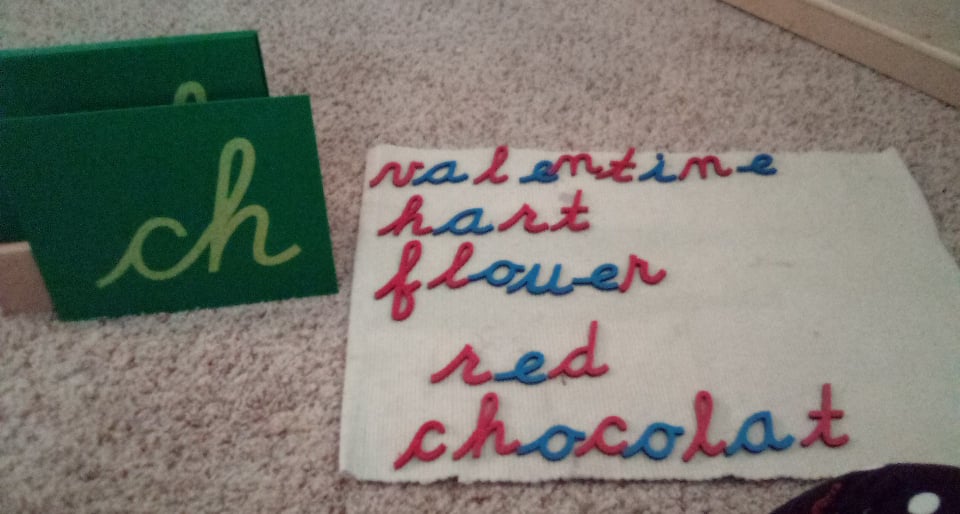 It had been a few days since my oldest had selected moveable alphabet work so I sat down during free choice with it and began to spell. I said the word I wanted to write out loud (she looked over) and then I proceeded to slowly sound it out and choose the correct letters. Before I had even finished the word (Valentine) my daughter had chosen to join me and wanted to join in on making a list of valentine words. The rest of the words pictured are her own words. Remember, it is phonetic spelling at this point!
Valentine Making Tray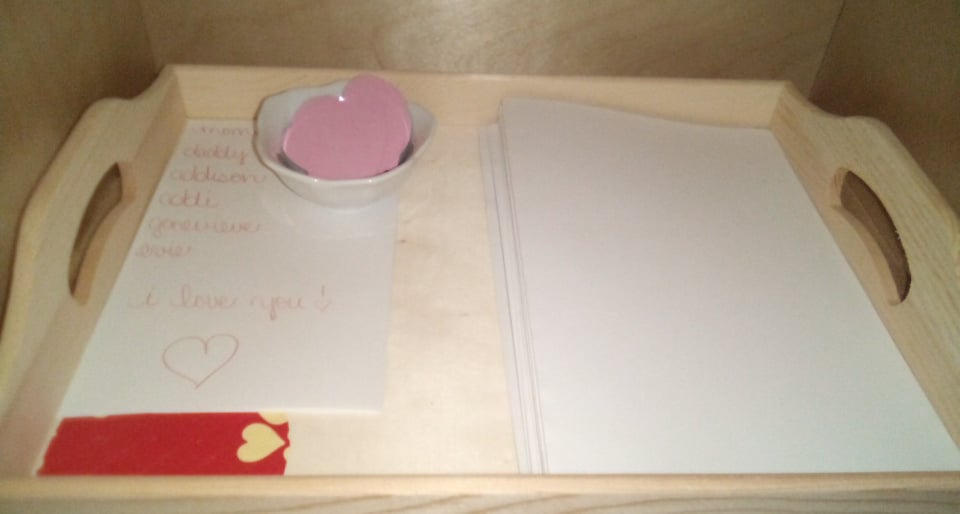 This tray was very popular. We had made some valentines for our friends before Valentines Day but she chose to make cards for Mommy, Daddy, and just for fun after that! She sometimes paired this with the heart tracing work. I wrote words that she might want to use in her cards for her but she isn't writing on paper much yet so she didn't choose to do much writing. Mostly drawing and asking Mommy to scribe (which is just fine and totally still creating with words!)
Valentine Stamping Tray
This is a fun gift my oldest received a couple of years ago. She paired this some with her card making and then just in some of her creations throughout the week. My youngest LOVES stamping and Mini Mouse so she selected this work often for about two weeks. I actually just removed it from the shelf. This is a Melissa and Doug stamping work (no picture).
Baking Cookies
Baking cookies is always a fun practical life activity! We didn't get to share as many as we had wanted or to decorate them (we tried to pack too much in that day and crashed first!) but we did get to enjoy sugar cookies and share them with our friends at church.
Early Weaving Work
I ended up making two of these and I am glad I did. My youngest enjoyed playing with the ribbons creatively and my oldest would weave and create with the ribbons. Each enjoyed having their own set. I don't know that I will always put two out, but for now it was a good fit for us.
DIY Wild Flower Valentine Seed Gifts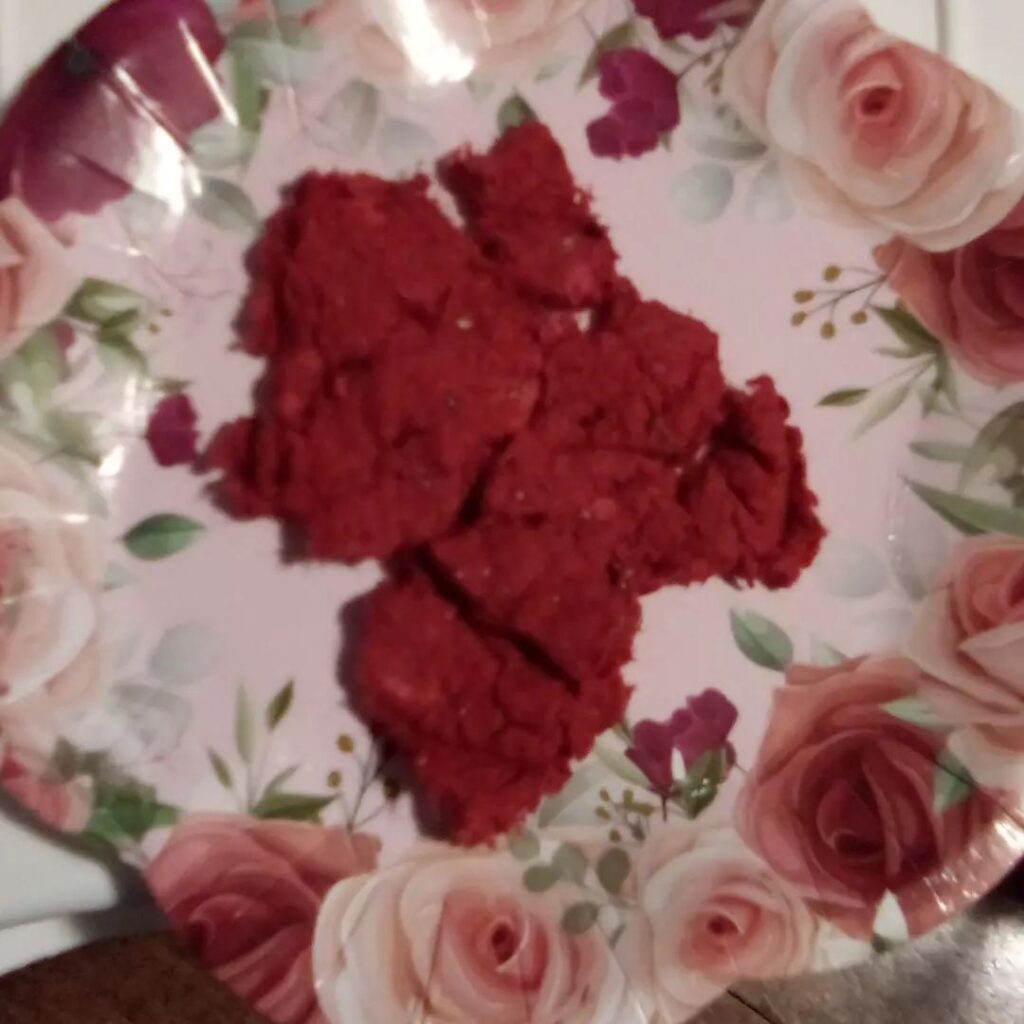 These did not quite go as planned but it was fun and my oldest still gifted them with her cards to her friends. They took FOREVER to dry and by the time they were almost dry (I am talking days…) they were sprouting in some places! We gave most of the sprouts away and then sprinkled the rest throughout our flower beds. In order to make these, you take water and construction paper (we did white with red) and blend them together. Then you mix wild flower seeds in them, spread them out, and let them dry. Then you cut them out in the shape of a heart. We had planned to add these to our cards but since they sprouted we had to rewet and cut differently. Still functional but not as pretty as the Instagram ones lol!
Hearts in Nature Matching/Memory Work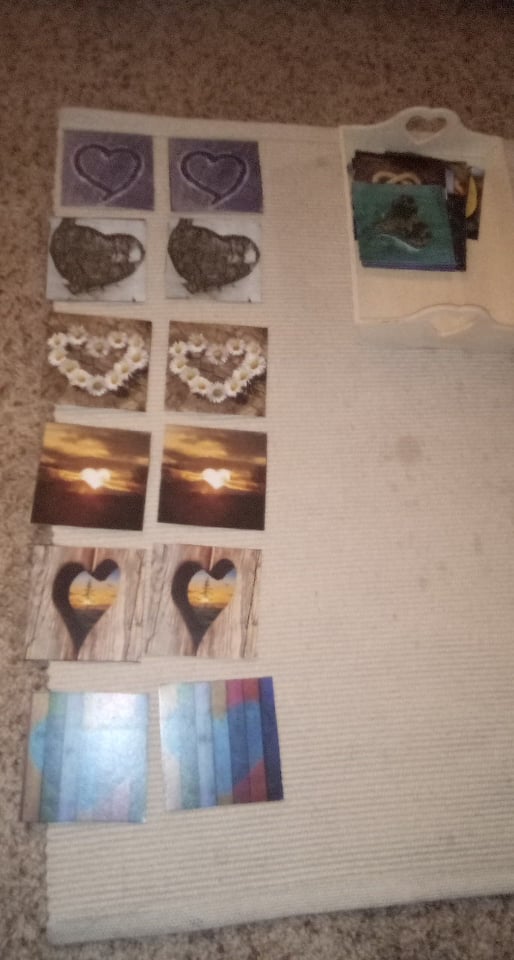 My oldest daughter LOVES the memory game. You mix up all the cards and then flip them over. Then you take turns flipping over two cards until you find all the pairs. She has seriously loved playing this since late fall. We played this game multiple times. I used a few of these at a time with my youngest for matching work (picture to picture matching) but she wasn't interested this time around.
Heart Lacing Card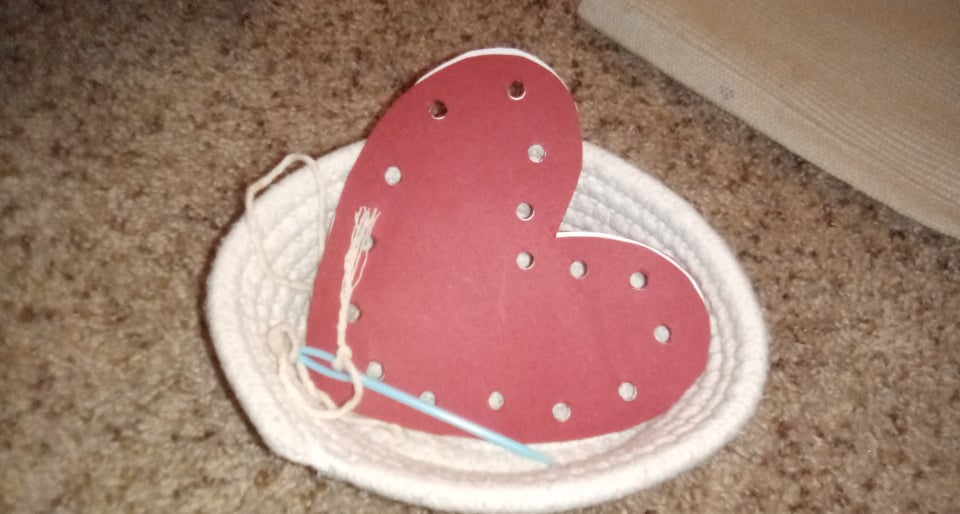 I made this heart lacing card for my oldest to practice sewing with. She loved it! This is a great (and simple!) practical life activity that further refines the movement of the hand and concentration. Plus it is just fun! I cut out a heart out of red construction paper and a white one out of card stock. Then I glued them together and hole punched around the edges. This is actually still on the shelf until I cut out our bird themed one.
Valentine Art Study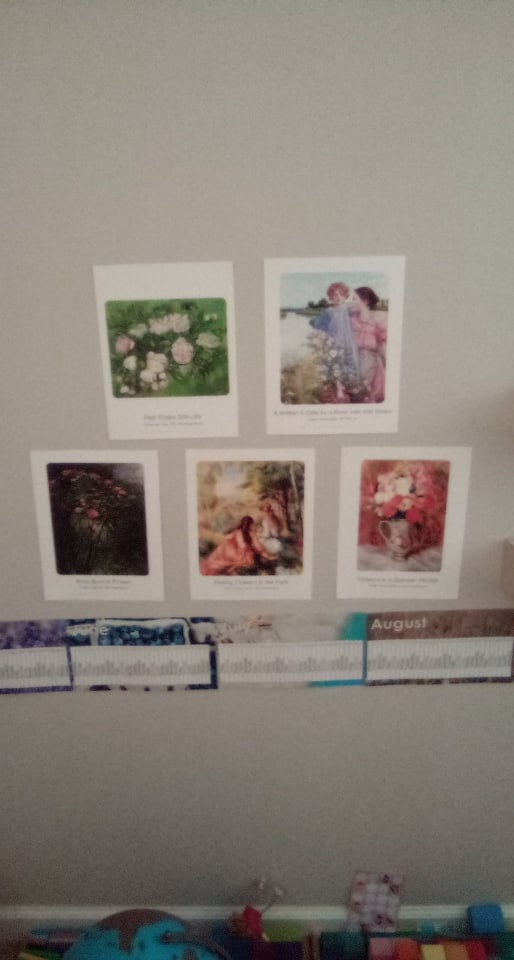 It has been a while since we did an art study so I grabbed this one from Green Urban Creative. Both girls enjoyed creating their own versions of the paintings we explored but we didn't get into the rest of the study. I packed that away for next year.
I will likely save the works we did this year and add to them for next year!
Resources used:
Green Urban Creative – Number Clip Cards, Number Cards, and Valentine Art Study
Momtessori – Hearts in Nature Matching/Memory Work Cards
---