2020/2021 Themes for our 3-6 Montessori Homeschool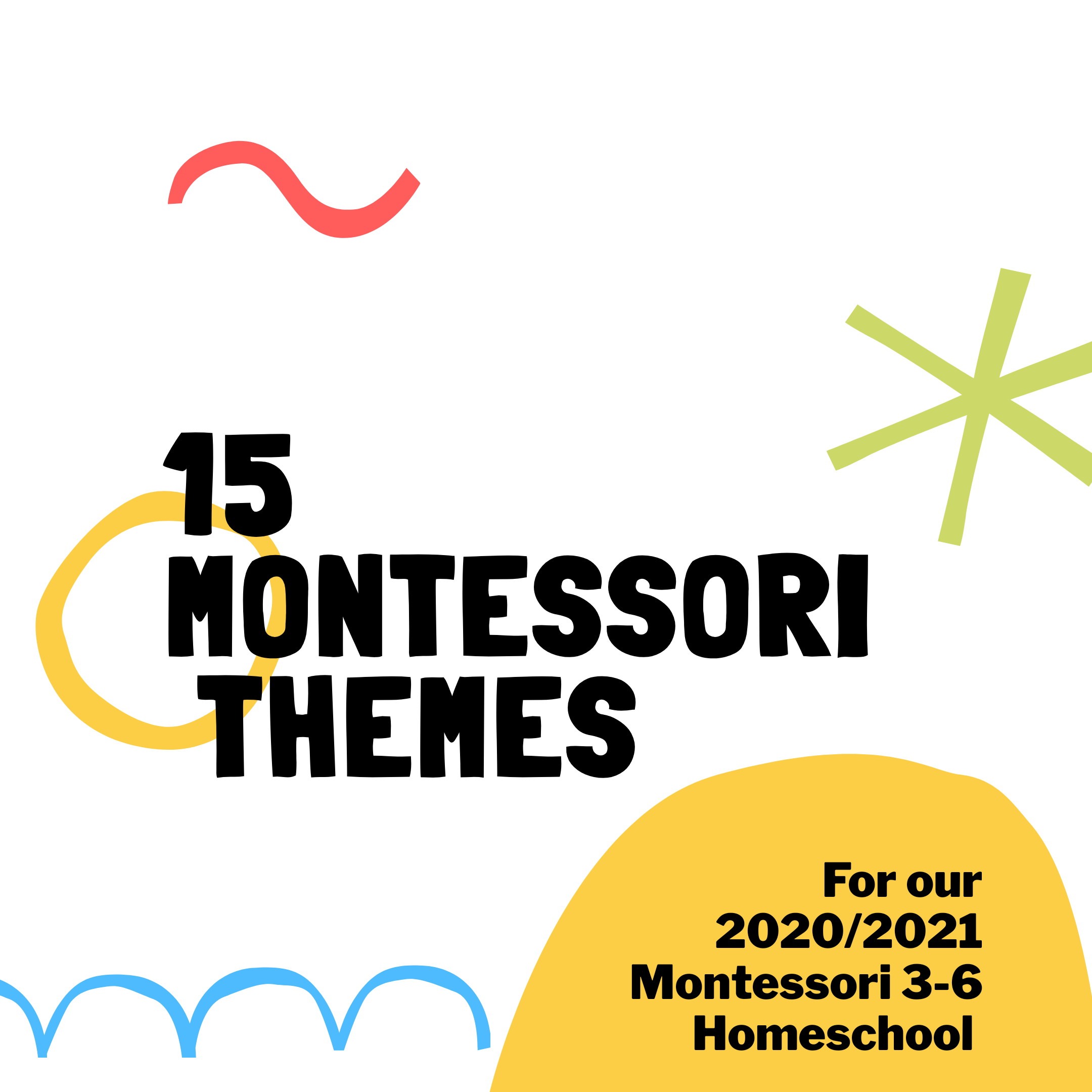 I am a HUGE planner and (at this time) I put together my own curriculum (outside of the traditional Montessori scope and sequence of materials.) It allows us to follow the child's interest and introduce new things intentionally and follow the interest deeper when it resonates with the child.
Here are the themes we are planning to implement for the 2020/2021 school year.
Seasonal
I'm a total sucker for seasonal themes. They are fun and honestly often overlap with times that are hard to keep your normal rhythm. This makes it easy to continue to have relevant work out for the 3-6 Montessori kiddo in your home (even during the holidays).
Here's the seasonal themes I'm currently planning to include in our shelf work. I've linked to last year's, Year in Review for themes that I will build upon this year in case you would like some planning ideas now! When I have completed a theme, I will update the list!
Topical
I'm not exactly sure when each of these will fit into the schedule yet or how much they will overlap but these are a few topical themes that will (hopefully) be on the shelf at some point this coming school year. These are based on our daughter's current interests and honestly could change!
Dance (Ballet & Tap)
My body
Dinosaurs
Arctic Animals (overlap with Winter theme)
Music
Bugs
We also may get into continent work this year. We will see how we progress through the geography materials- we still need to find or DIY our globes!
What themes are you incorporating into your Montessori 3-6 homeschool this year?
Need some more ideas for your Montessori Little? Check out these planning posts:
Enjoy your planning!
XOXO,
Amanda
---