Montessori Homeschool Curriculum for Preschoolers & Kindergarteners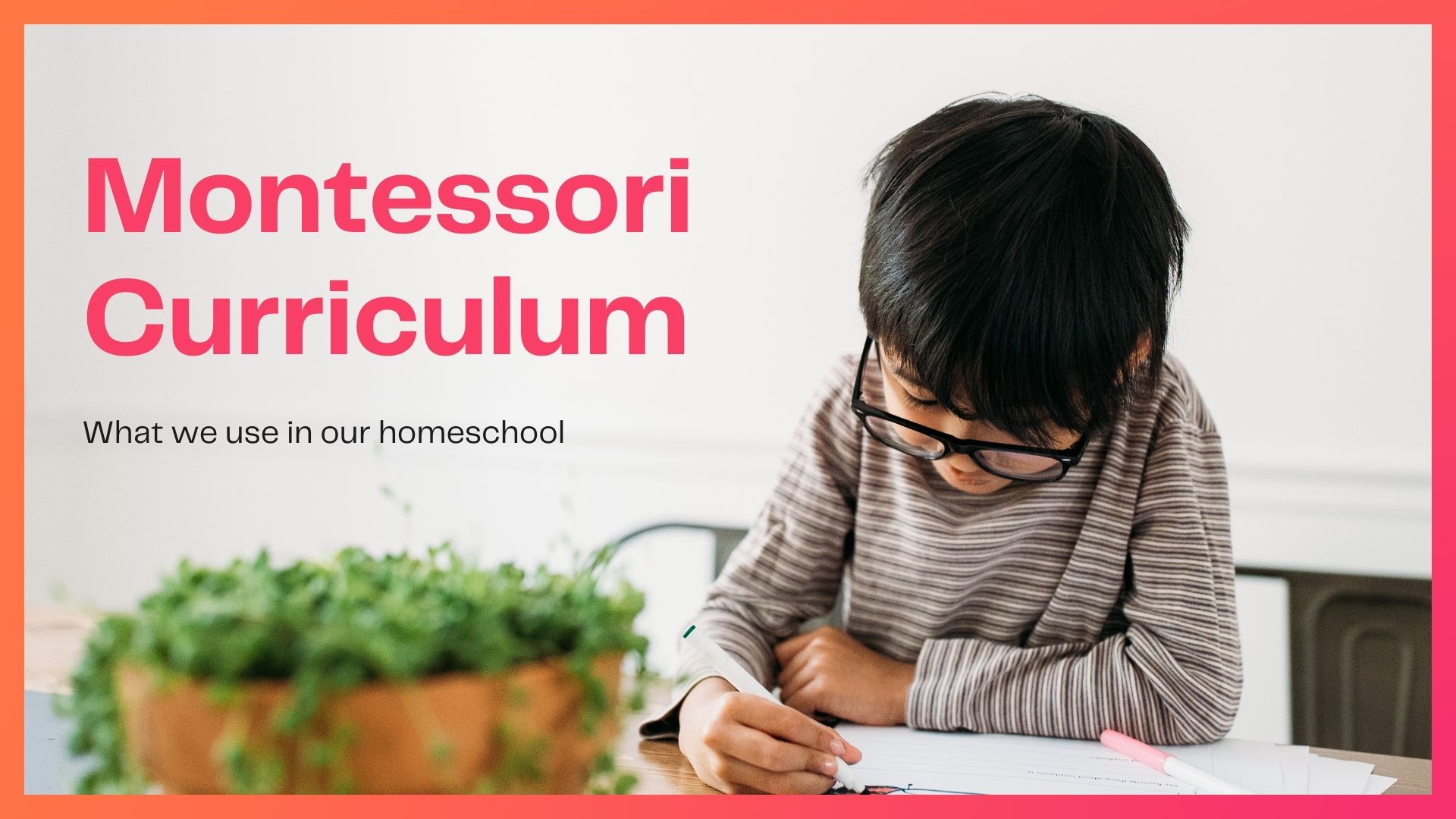 We are officially turning in our first portfolio for homeschool this year! I am early, but I want to ensure that I am tracking well for the entire 3-6 classroom (aka Preschool + Kindergarten and honestly first-grade level as well). The Montessori scope and sequence is very intentional. Each lesson prepares for future lessons and creates a solid foundation for the child's continued educational journey. I also want to ensure I have both a good working relationship with my reviewer and am presenting our digital portfolio in an accessible, clear, and concise manner.
As I am reflecting on our last year in the 3-6 classroom (we just hit one year this past March!), I realized that others may benifit from the resources we use and will continue to use for Montesssori Primary (also known as the 3-6 classroom or in mainstream education as Pre-K and K). I decided to share the love and put all my resources here! As I read, use, or find more resources I will continue to update this list.
Before I dive in, I just wanted to highlight a few reasons why we homeschool and why we have chosen the Montessori Method for our homeschool curriculum. The type of schooling you choose for your children should be chosen with care. For our family, we want to instill a love of learning, facilate an environment that support movement, hands on exploration, a strong Biblical foundation, and allows for an individualized pace. At this time, we see ourselves homeschooling through high school but we will at least do through elementary school. This is a part of my personal calling in my motherhood journey. This is not true for everyone and it is ok to choose something different. Even if you don't intend to homeschool during elementary but want to work with your 3-6 year old at home for preschool, I highly recommend the Montessori Method.
I fell in love with the Montessori Method when I was an Elementary Education major in college. I ultimately changed majors but the pedagogical approach stuck with me and I knew that I would use it with my preschool aged children one day. I didn't realize at the time that the Montessori Method started from birth and went all the way through high school. Fast forward seven years and I picked up "The Montessori Method" during my first pregnancy and everything solidified. I realized that I would try to apply much of the methodolgy from birth (I did better with this part with my second!) and that I felt strongly about both staying home with my children and homeschooling them with this method.
If I had to narrow it down to my main reasons for choosing this method to homeschool our children (especially during the preschool years), I would highlight the following:
Hands-On Learning
Prepared Environment (accessible and catered to the child + doable on any budget)
Child-led learning
Plenty of outdoor time and exploration
Lots of cultural exposure (arts, music, dance, sciences, etc!)
Freedom of movement
These are my top six reasons I was drawn and continue to love this pedagogical approach.
For our curriculum, we use The Montessori Method. It is a set sequence of presentations. You truly could just read Maria Montessori's original writings and apply them. Personally, I prefer to work from an outline of scope and sequence and utilize free albums and videos available (especially for presentations.) The absolute best advice I recieved was to play with the materials myself. Prep, practice, play. Repeat. This sets you up for success in guiding your child through the Montessori 3-6 Scope and Sequence. Althought it is subject to change, I will also share my digital portfolio once it is ready as well.
Resources
Scope and Sequence
This is our main resource for our Scope and Sequence. It is free and thorough. It goes through all four main subject areas of the Montessori Scope and Sequence: Practical Life, Sensorial, Language, and Mathematics. Each subject has an introduction which goes over the reasoning behind it as well as the materials used and the content that will be covered. Each lesson in the scope and sequence is covered in detail. It gives you materials needed, how to present the material, exercises to be completed, the direct and indirect purpose, the control of error and the average age for presentation. Some even have an accompanying video.
I have referenced the below sites for scope and sequence to compare albums or lessons when preparing to present or when planning.
Montessori Wiki (I recently found this and am pumped to utilize it more!)
Blogs Referenced (Inspiration & Presentation)
I've used the blogs below for ideas on themes and shelf work (visual presentation on the shelf) and other ideas or printables.
Reference Books & Training (For the Adult)
"The Montessori Method" by Maria Montessori – If you haven't read this yet, it is a MUST read. Montessori's works can be dense at times (especially if you are not an avid reader or have been out of academia for a minute) but it is totally accessible and easily done. Just break it up if you need to. Montessori's works are free on Project Gutenberg to download or you can grab a copy on Amazon really cheap.
"The Absorbent Mind" by Maria Montessori
"The Montessori Toddler" by Simone Davies – This book is 0-3 and heavy on practical life. It is an easy read and it has a great list of activities and is very helpful with early activities for the 3-6 classroom (practical life, art, science, fine and gross motor movement, open ended toy ideas and more!)
"Montessori Read and Write" by Lynne Lawrence – this is an absolute must read. It makes teaching everything from sound games to writing and reading so easy! It is out of print but I highly recommend grabbing a used copy. Don't do Amazon… it's inflated right now. Instead, hop on a Montessori group and buy from another parent. That's what I did! Groups I love listed below.
"Basic Montessori" by David Gettman – This is a great overview of 3-5. It leaves out the final year of the 3-6 classroom but is still a great resource. It's very accessible.
"Math Works: Montessori Math and the Developing Brain" by Michael Duffy – This is a great overview and explanation of the why behind the method.
Montessori Homeschool Summit – This was a GREAT training. I am still listening through some of the talks. I will definitely participate again if they do another one in the comming year.
Other great (free!) resources to check out:
Montessori Compass Scope and Sequence
Montessori Scope and Sequence by Montessori Print Shop
Free Montessori Printables at the Helpful Garden
Montessori Homeschooling Group (Free Facebook Group)
Montessori Parenting Finding the Joy (Free Facebook Group; Montessori 101 and Parenting Topics)
If you want to see exactly what we did each year, check out our Outlines, Year in Reviews, and Themes thus far (will be updating with the 2020/2021 School Year Soon!):
2020/2021 School Year Outline Montessori 3-6
---