Fourth of July Mini Unit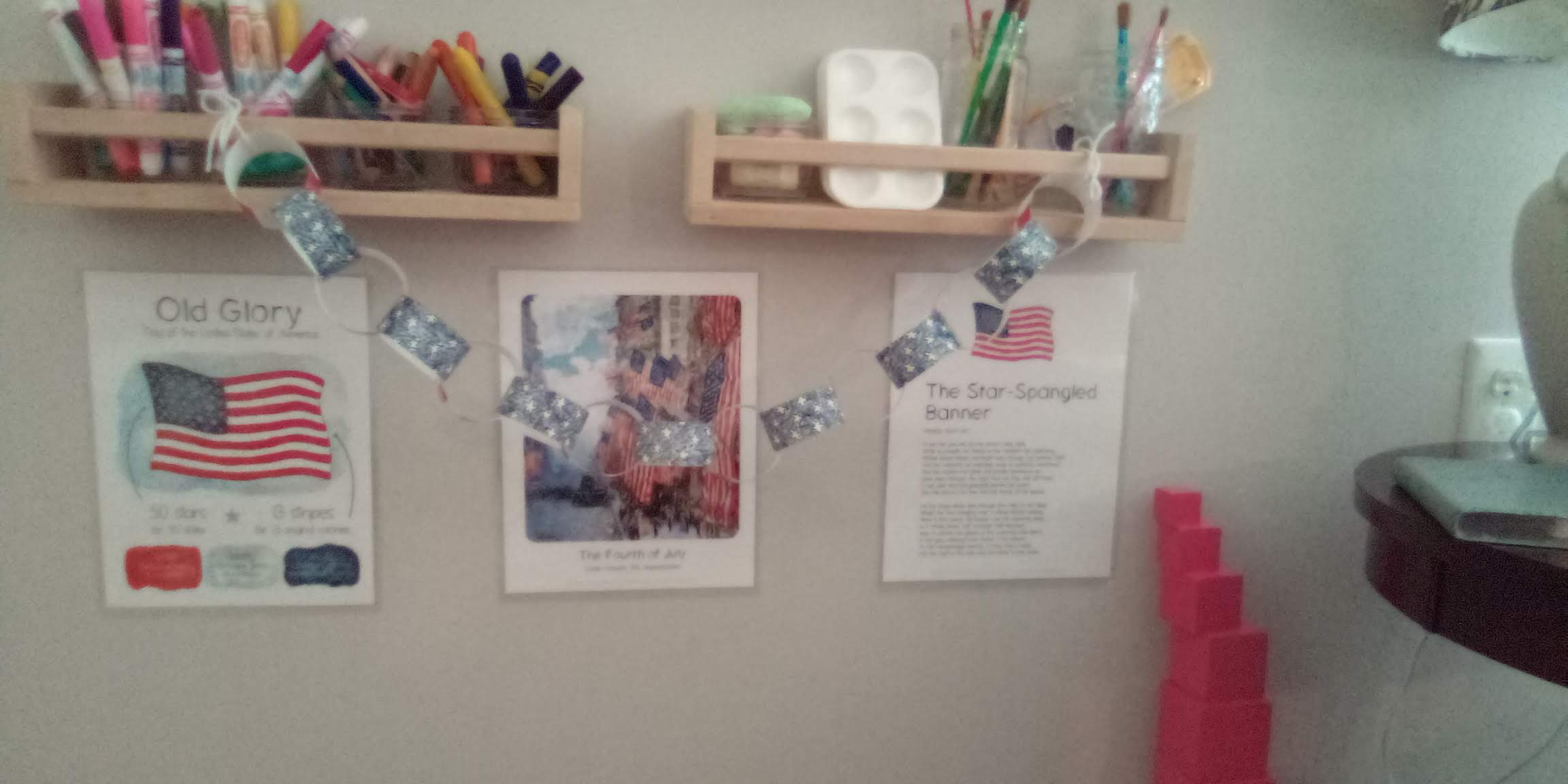 This was a last minute decision to jump into. I hadn't originally planned to do a unit around this topic but I saw the cutest freebie from Green Urban Creative (you can still subscribe and grab it for next year from the freebie portfolio!) so I shifted and threw this in the mix for a few days. This was actually our first art study and both girls both loved it. The tot did more open ended art with the colors from the flag or picture. Other than that, she participated in circle time as she was interested. For this unit I did the following lessons:
Day 1
Review Continent, Country, and 4th of July + Segue to being an Ambassador (script below)
The continent we live on is North America. The country we live in is the United States of America. Every year on the Fourth of July, our country celebrates our independence from England. That was the country that ruled over us at that time. You see, many people had come from that country to start a new life in this country. They fought to be their own country and won. Now we can celebrate our independence as a country.
We are citizens of America. This where we live but are ambassadors for Christ. An ambassador is someone who lives in a country that is not their home. They live somewhere else so that the people of the new country can see what their home country is like and be a friend to the them. They want to have a good relationship so that they can show the people of the new country what their country is like. The Bible tells us that we are to be an ambassador for Christ. To show people what he is like, to love them, and to be their friend.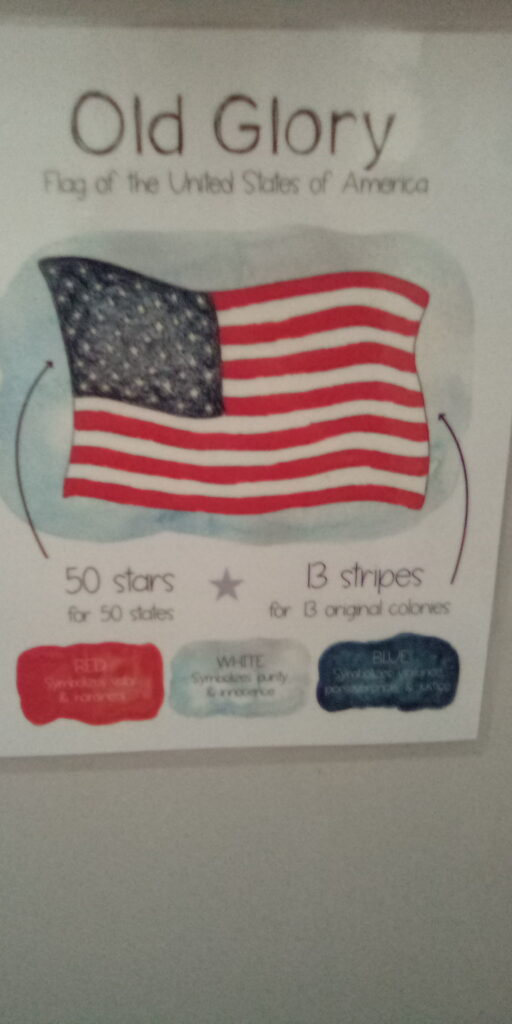 Day 2
Story of Daniel in Daniel chapter 1. (Story telling style + act out with peg people). Teaching point: Daniel was a good ambassador for God because he respected his leaders, asked permission to do something different, and did his best ALL while still obeying God.
Meaning of Colors in the flag + Number of Stripes and Stars
Counting Stripes and Stars
Paint our own American flag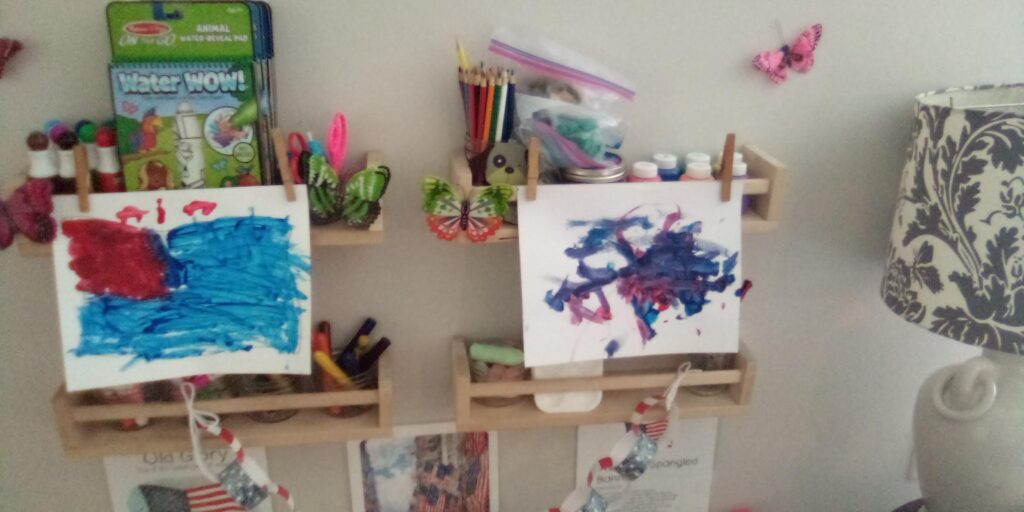 Day 3
Act out Bible story with Peg people
Read the Star Spangle Banner
Art Study: do our own version of Childe Hassam's "The Fourth of July" (1916, Impressionism)
Discuss Daniel as a good ambassador conversationally.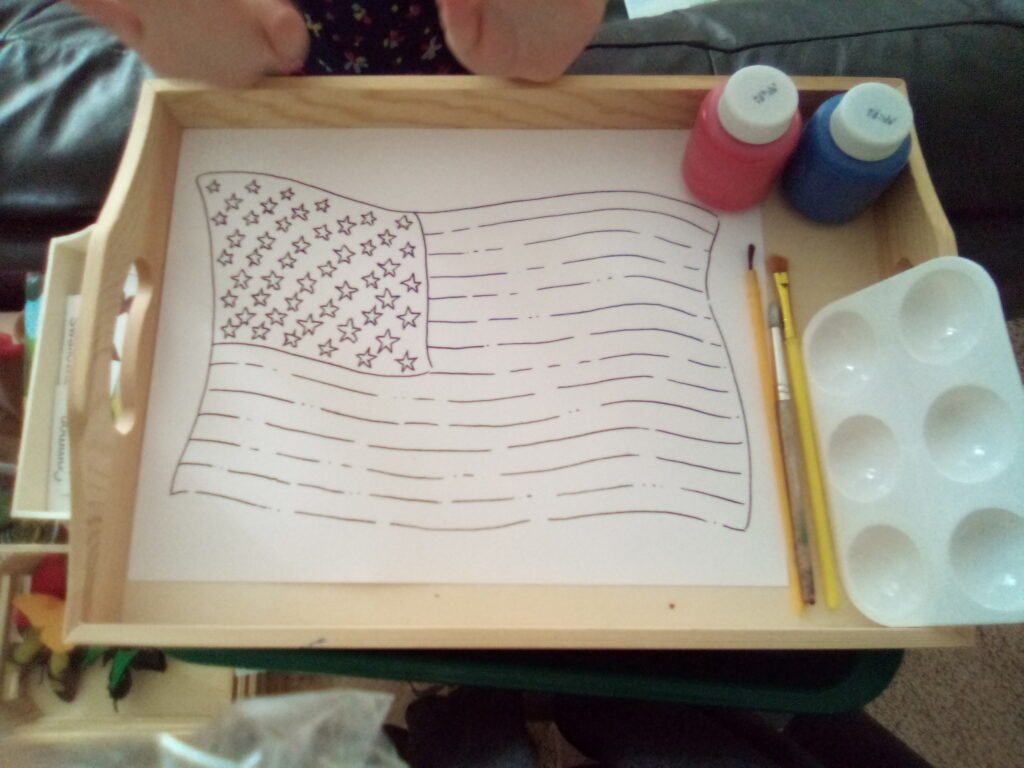 Day 4
Sing the Star Spangled Banner
Art Theory: Identify main colors, shapes and lines in the painting
This freebie download also came with the cutest stars and stripes paper chain. I only printed one this year, I think I'll do more next year and string around the room. I also downloaded a free resource for next year's unit from Every Star is Different that I'm loving. I think I'll print two of the Art studies next year. No official planning done yet though.
Have you done a unit on the fourth of July with your preschooler or tot? What activities did your family enjoy?
If you liked this post, you might enjoy these:
---