Trout Mini Unit Study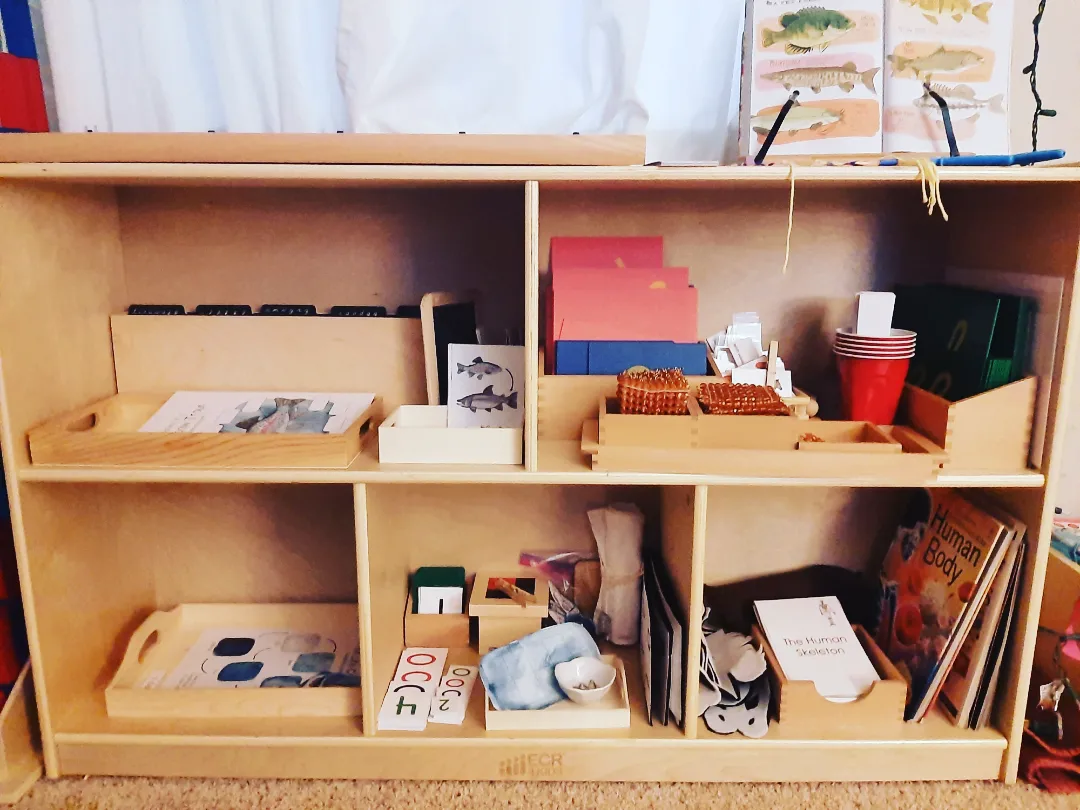 This was another fun unit study that we did as a part of our larger summer unit study this summer. Most of our shelf work was from Green Urban Creative's Summer Collection. We got to go on a day trip to a Trout Hatchery to see rainbow trout at the end of our study which the girls loved.
Trout Life Cycle
The life cycle was first introduced through the "All About Trout" resource that came with our unit study. Little Miss excitedly broke out her life cycle sequencing activity on her own.
Anatomy of a Trout
The initially presentation was to explore the parts of the Trout in the poster, then she matched the labels to the correct part using the poster as a control of error. She is pre-reading/early reading so this was more like matching work for her. It's a fun exposure to letters, words, and further exploration of new vocabulary at this time.
Anatomy of a Stream
We explored the anatomy of a stream later in the week and followed it with further reading on common plant life alongside streams. We were able to explore this hands-on during our field trip at the end of the week.
Trout Ten Frame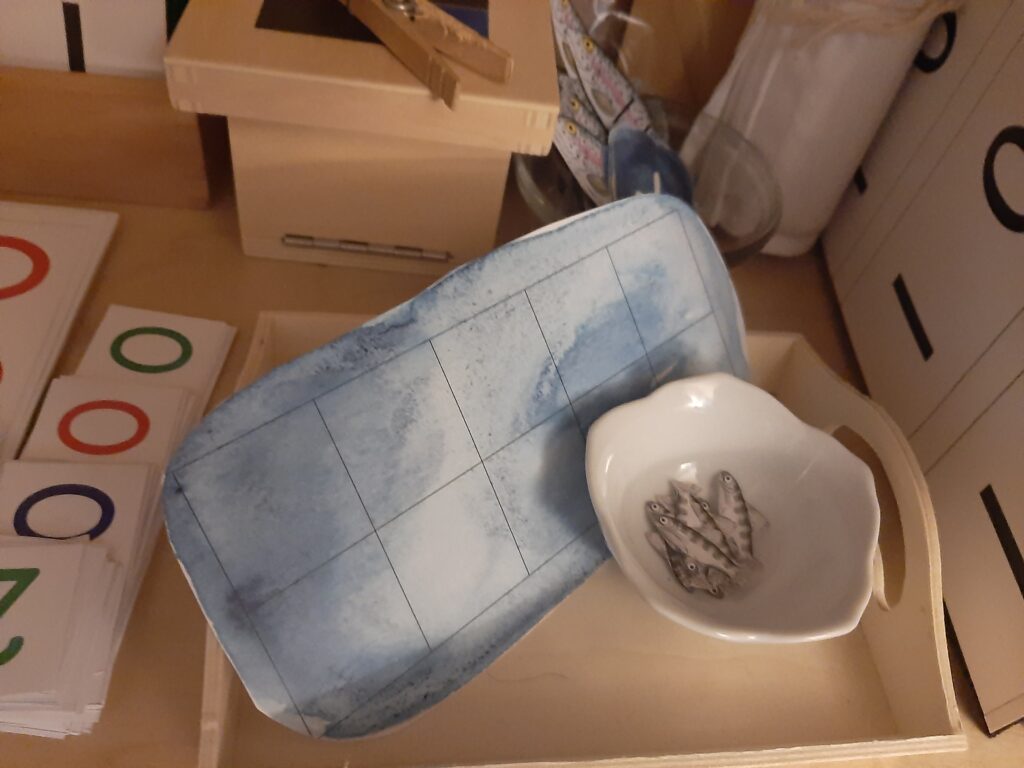 This work was modeled for my tot by her sister in our strawberry unit the week before. Since it was not a new concept she dove right in with it without any modeling or explanation this week. She called it "her work" and would fetch it when sissy was doing a math work.
Trout Cards & Counters
My daughter chose to work these with her color bead bars and even wanted to write and cut out her own numbers to use with the fish counters one day.
These were used by my oldest to create her own addition and subtraction problems and to solve those problems. She was not interested in repeating the work of laying out all the cards and counters for 1-20 after doing it the week prior with the strawberry cards and counters.
Vocab Words
We used these to experience new print in the environment, blending practice, moveable alphabet inspiration, and a little matching work (the last one was not popular). I had these cut out and tapped to the wall just below our linear calendar. I didn't get a picture of this.
Fishing Art Study
This art study followed the same formatting as Green Urban Creative's other art studies we have completed. I'm thinking about saving these as a part of a notebook or something. We shall see. We had copy work, tracing work, cutting work, drawing, art theory, color exploration, and we added drawing our own trout and coloring + painting on different days.
Read-A-Louds
For this unit we further explored "Trees, Leaves, Flowers, and Seeds" and "Nature Anatomy" selections. We were wrapping up "The Strawberry Girl" as well. In addition to this we added "Rainbow the Trout" and "Trout are made of Trees".
"Nature Anatomy" by Julia Rothman
We continue to LOVE this collection. We read the selections on freshwater fish, the life cycle of the salmon, and the ecosystem of a pond (after stream anatomy). It was fun to compare the life cycle of the salmon to the trout. Exploring the ecosystem of a pond was fascinating as well.
"Trees, Leaves, Flowers, and Seeds" by DK (Smithsonian)
We read the selection entitled, "Along the River" and really enjoyed further exploring some of what we found in this, stream anatomy, and the ecosystem of a pond when we had a field trip at the end of the week.
This is such a cute little book! The author even sent a little note and coloring pages for the girls. We LOVED it. It was fun to explore the life cycle of a trout (or a portion of it) through the travels of the trout. It explores feelings of jealousy, friendship, trust, and meeting new friends.
"Trout are made of Trees" by April Pulley Sayre
I love how this book shows the full circle of life in relation to the trout. The children were able to explore the trout life cycle, conservation, and the ecosystem of the stream.
Trip to Trout Hatchery
The girls were really into this unit and honestly may have continued working with it if I hadn't pulled it so fast. They were looking for it when Monday rolled around again. I normally leave things for a bit or slowly rotate. Oh well! We will just have to revisit it or something like it in the future!
You May also like:
---