Montessori Continent Box Exchange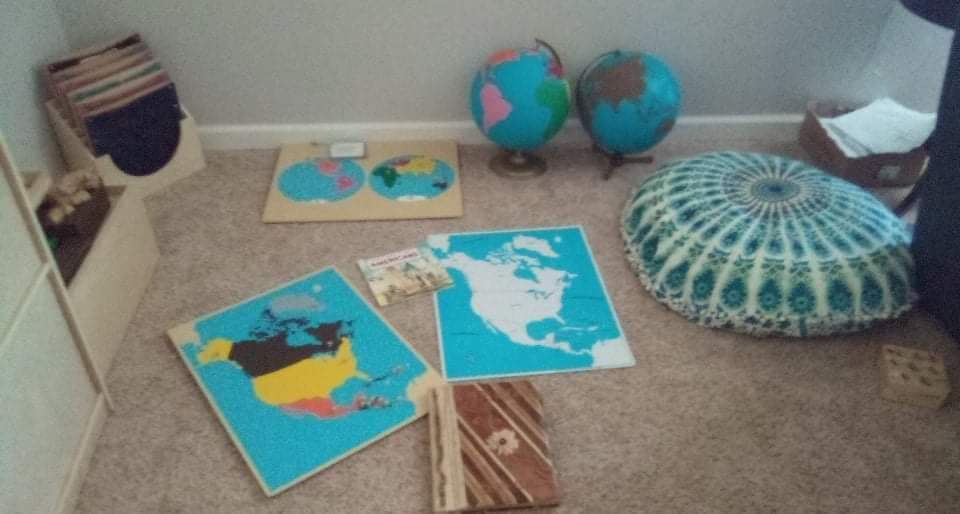 I am so excited about my latest project- a Montessori Continent Box Exchange! My hope is to connect Montessorians from around the world share different cultures in a tangible way. Short of traveling to each area, this is the best way to experience the culture of a country or region.
What is a Montessori Continent Box?
A Montessori Continent Box is a collection of pictures, stamps, paper, money, coins, postcards, bookmarks, stickers, rocks, minerals, CD's of global music, traditional fabric, small mementos or souvenirs. Any cultural objects that are unique to your culture! It is also lovely to receive letters sharing about daily life, special events/festivals/celebrations/holidays in your culture. Pen pals are also a fun way to practice other languages or writing skills (if done in a shared language).
These boxes play a major role in the study of each continent and different areas within that continent. They make geography come to life! In our home, we have studied North America (our home continent) and Antarctica so far! Over the next year or two we will rotate through the rest. These boxes will be brought out, added to, and evolve with our children's exploration of each continent. Each child will revisit each continent multiple times during the rotation throughout Montessori Primary and Secondary at home.
How will the Exchange Work?
This exchange will take place this fall. I am hoping to have everyone connected by the end of August and the goal will be for participants to mail out their goodies during the month of September. These will be coming from all over the world. Shipping, post offices, and customs all vary with their efficiency and processes. Some are better than others. There is no guarantee. We just give a good faith effort and hope for the best! Random thought… we can do a digital copy (pictures maybe?) to have on hand too so that if something gets lost, there is a way to share something with the group.
My hope is to give everyone the ability to have a package from one of the 6 inhabited continents but we will have to see who signs up. As far as shipping costs go, we can each cover the shipping of the package we send out. If someone's package exceeds their budget, pause and let us know so we can maybe cover or supplement as a group. We do not want to exclude anyone because of income!
How do I join the exchange and is there a deadline?
Join this Facebook group: https://www.facebook.com/groups/5332512780136242/
Be sure to answer the questions in the Google Form pinned to the top of the group (Will be added by 11 PM EST 8/9/22). This will help us get an idea of who needs to be connected to who! We also could do a few extensions, chats, or meet ups in our Facebook group with the kids that are studying in your home, classroom, or co-op!
Deadline: Join or request more info for the Fall 2022 exchange by August 14, 2022. This gives me enough time to organize everything on my end to ensure everyone has their contacts by the end of the month so we can prep and mail out our packages in September.
I am excited! Feel free to drop questions in the comments or on Facebook. Happy Continent Studies all!
---